President of Advisory Committee: Lisa French
Dean of the School of Media and Communication at RMIT University
Professor Lisa French is Dean in the School of Media and Communication at RMIT University in Melbourne. RMIT is Australia's second largest university. She has written extensively on Australian cinema, particularly in relation to women in film and television. She co-authored the book Shining a Light: 50 Years of the Australian Film Institute(2009 & 2014), and was the co-writer/editor of the anthology Womenvision: Women and the Moving Image in Australia (2003). Her professional history includes three years as the director of the prestigious St Kilda Film Festival and nine years as a director of the Australian Film Institute. She was the Chair of the 2016 'Screen Futures' International conference and is currently the co-chair of a UNESCO 19 global university research network on media, gender and ICTs. She is also currently on Screen Australia's 'Gender Matters' Taskforce. Her film projects include producing the film Birth of a Film Festival (2003), a documentary about the first Melbourne International Film Festival.
Advisor: Herman Van Eyken
Herman Van Eyken, graduated (magna cum laude) with a Masters Degree in Audio Visual Arts in 1979 from the RITS national film school in Brussels. He was subsequently granted an Italian Government fellowship to study in Italy for three years, where he pursued further film studies at the University of Rome (dir. Prof. Mario V erdone), and at DAMS Dipartimento Arte, Musica e Spettacolo (dir. Prof. Umberto Eco) at the University of Bologna. V an Eyken returned to Belgium, where, over the course of 15 years, he directed more than 190 films
(commercials, corporate identity and institutional films, interactive film media, creative documentaries, short feature fiction films, feature length films on dance and opera, and one long feature fiction film). In all these categories his films were represented in the shortlists and competitions of the leading film festivals (Cannes, New York, Biarritz, London, Stockholm, Vienna, Montreal, Lyon, etc.) Many of his films have received top awards in their respective category. His long feature fiction film has been released in more than 10 countries, among them Australia, Canada, France, Italy and Taiwan. The film was screened in 30 International Film Festivals and won several major awards.
In 1990, he joined RITS, his alma mater, and served as a Professor in Film Directing (with a tenure track as a full time Professor). He has been invited as graduation jury member of other film schools (Sint Lucas), and the Ecole Nationale Superieure des Arts Visuels de la Cambre, Brussels.
Advisor: Jie SONG
Professor Jie SONG is dean of the Film and TV School at Yunnan Arts University and the chairman of Yunnan Film Association. Professor Song is engaged in research, teaching and creation and has gained wide experience. After graduating in geophysics from Yunnan University, he was a university teacher in physics and undertook the management of an art troupe. He did postgraduate work on film under the supervision of Professor Chuanji ZHOU at Beijing Film Academy. After completing his postgraduate course, he worked as a director at television station and film studio for many years. In 2001, he established the Film and TV School of Yunnan Arts University on his unique Chinese-style principle of "application after practice with empirical knowledge", and became the originator of film and television education in Yunnan Province as well as ontological film education in China. He compiled the text book Audiovisual Language: Images and Sound, one of the best-selling text books on movie and television which is adopted by tens of higher education institutions in China. The works of his students have been nominated and awarded in over 40 major international film festivals as well. He has been devoting himself to the research into movie and television theories for years and has great achievement in various aspects such as audiovisual language, documentary and national film. He has published nearly one hundred papers and reviews, and many monographs such as Audiovisual Language, Documentary: Idea and Language, and Meditations in a Silvery Dream. He has edited four collected works including The Audiovisual World, The Pick of Award-winning Screenplays in Major International Film Festivals. He has directed over a hundred film, television and drama works, such as documentaries Caravan Stories and Shangri-la Folk Songs, many of which either won awards or were screened in film festivals in China and overseas. He also works on photography and literary creation, having published his photography collection Serendipitous Moments.
Advisor:Qin Hailu
Qin Hailu is a actress, screenwriter and singer. She has won Best Actress at the Golden Horse Film Festival and Awards, Hong Kong Film Critics Society Award and Golden Bauhinia Awards.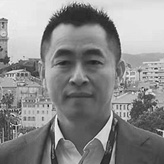 Advisor: Wei Dongxiao
Wei Dongxiao is the Vice President of Shanghai Theatre Academy, supervisor of postgraduates,specializing in the education of screenwriting. Over the past 30 years, he has a distinguished educating career of cultivating his students to be the top movie directors, screenwriters, reporters and game designers in China. As the screenwriter and director, his artworks have been published on the screen, television, stage, art installation exhibition & etc.
Recently his short movie "CYCLE of LIVES" has won the best public service film award & best media attention award of Miami Golden Lighthouse Film Festival.
With the development of mirco film making in China, he has established Shanghai Theatre Academy Micro Film Program and as the executive producer of this program, he has assisted the nominates to produce their micro films and won hundreds of awards, among them the micro film "DON'T LOVE ME" has broken 300 million hits on the internet.
Due to his great experience and professional research and insight in the television and film industry, he has been invited to be the jury member of both international and domestic TV and film festivals including Magnolia Award of Shanghai TV Festival & overseas unit.
Advisor: Simon Wilmot
A Simon Wilmot is a Senior Lecturer in in Film and Television in the School of Communications and Creative Arts at Deakin University. He was previously the Head of the Department.
From 1984 to 1990 Simon worked in television and film productions including on staff at Crawford Productions. From 1986 to 1987 he was employed at Kestrel Film and Video where he directed documentaries for government and corporations. In 1992 he produced a 30 minute documentary, Wise Use. Tropical Rainforests in Ghana for the Department of Natural Resources in the West African State of Ghana. He has produced and directed documentaries with students such as The Occidental Tourist 2003 (in Vietnam and Cambodia), distributed by VEA, Our Fair Share 2006, which was a finalist in the United Nations Association of Australia, World Environment Day Awards and World Within No More (in Sarawak), also commercially distributed by VEA.
Simon's research interests is in documentary as an ideological practice and how it relates to other social practices that shape individual and group identity. This has become a theme and area of interest in the films he has been making in collaboration with anthropologists. Kotla Walks. Performing Locality (2005), distributed by Ronin Films in Australia and Berkeley Media in North America, explores how urban locality shapes identity and agency in Delhi.
Since 2006 he has been working on a series of documentaries funded by an Australian Research Council Linkage Grant in collaboration with the Museum of Victoria, anthropologist from the University of Queensland and the Lamalama community of East Cape York. He is currently finishing a feature length documentary out of these smaller works, Last Days of Sunlight. He recently completed Firey Creek, the second of two films about the continuing presence of Aboriginality on Victoria's Volcanic Plains.
Simon has had a key role in developing international study abroad opportunities for Deakin film students in the US, Thailand and India and now China. He has run study tours on the Chinese film industry in 2014 and 2016 that visited Beijing and Chongqing. He visits India regularly where he has held a visiting lectureship position at the Xavier Institute of Communications, Mumbai University and has taught at Indrapathsa College of Delhi University and Amity University, New Delhi. He has taught in Malaysia and Thailand.
Simon has been a member of the selection committee of the documentary section of Melbourne International Film Festival, is a judge of the Australian television industry Logie Awards and the ATOM Awards Executive Officer from 2009 to 2012.
Advisor: Alan Lindsay
Alan is a director and producer with 50 years' experience. His most recent films are The Naked Wanderer on release 5th of September 2019 cinema documentary Harmony the Missing 8th that is being premiered November 2019. Alan is Australian Producer of Jia Zhangke's Mountains May Depart which competed in Palme d'Or 2015 and co-producer of the animated movies Kung Fu Style and Perfect Friends. Since 2000 he has also directed the ABC/HBO documentary Child Soldiers (Silver World Medal New York Film Festival), produced and directed the ABC/ FA documentary A Compassionate Rage, the ABC series Hell On Ice, the National Geographic/ABC series Black Ice, the ABC/NDR doco series Wild Valley, the dramatised doco miniseries Air Australia and 144 documentaries and drama over his long career.
Advisor: Homber YIN
Mr. Homber YIN is an independent producer, and co-founder of Haining Sunshine Films Limited. As a senior producer, he has produced many great films, including "The Sun Also Rises" (as associate producer, 2007), "Let The Bullet Fly" (as producer, 2010), "Gone With The Bullets" (as producer, 2014), "Namiya" (as co-producer, 2017), "The Longest Shot" (as producer, 2019), "Dynasty Warriors" (as executive producer, 2019), and "Beijing Express" (as producer, 2019).
Advisor: MICHELA LEDWIDGE
Michela Ledwidge is an award-winning pioneer in cross-media storytelling who has worked at the cutting edge of media production since 1993.
Michela won Brilliant Digital Entertainment's Interactive Screenwriting Competition in 1997 (ten weeks in the headbin) before moving to the UK where she led technical development of BBC TV's first online community system. She is the 2001 SIGGRAPH Web3D Art Prize winner (Horses for Courses) and winner of an Invention Award from the UK National Endowment for Science, Technology and the Arts, for 'remixable films'.
Michela received the inaugural 2009 Sydney Film Festival Peter Rasmussen Innovation Award for her body of work. She has designed and produced mobile apps, produced the interactive site, dirtgirlworld online and created the Remixable Media post-graduate unit of study for the University of Sydney.
Advisor: Zhu Jingjiang
Prof. Zhu Jingjiang graduated from Beijing Film Academy with a master degree in film directing in 1999 and got his PHD. In Culture Anthropology from Peking University in 2012. He is now the director of the center for Visual Anthropology and professor in the school of Ethnology and Sociology at Minzu University of China. He is the co-founder of World Film Report, a famous TV series of CCTV Movie Channel and has made more than a hundred episodes of documentary for the program since 2000. He is now devoted to the study of visual anthropology and ethnographic film-making, focus on the visual representation of folk religion, social life and intangible cultural heritage of the ethnic groups in China. He is also the co-founder and secretary-general of the Expert Committee on Visual Anthropology of the China Union of Anthropological and Ethnological Sciences. He is the senior jury of China Academic Ethnographic Film Festival, Guangxi International Ethnographic Film Festival and China Musics Ethnographic Film Exhibition.
Advisor: Wang Dawei
Mr. Wang Dawei, Deputy Director of the Institute of Communication and Culture, Peking University, No. 1 comprehensive universitity in China. He focuses on the research and practice of film culture communication. In 2010, he wrote and produced his first work film: Ant Busy, afterwards, he produced the thriller film Death Ouija II, young love film Seventeen Blue and gangster film Lonely Battle respectively. In August 2019, Slam Dunk written and produced by him, started to shoot in Chengdu. In the same year, the Lonely Battle film was nominated for Best Asian Film by AACTA Award. He is also a member of Beijing Municipal Government's Communication Think Tank, the inviting guest of Asian Film Forum and a permanent guest for film review of China Radio International.